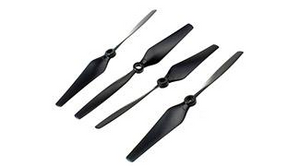 These rotor blades will serve as a reserve for your existing drone.

The typhoon propellers have been designed to be the most efficient and silent injection molded propellers on the market. Their built in locking hub makes installation easy.

Simply twist on the propellers. They make a great replacement to swap out your current propellers, or a backup in case they get damaged.

Bundle includes full sets of 4 individual propellers and o-rings for your quadcopter drone.